I would like to extend an invitation for you to join me on this journey…
Journeys are deeply personal and individualized but often have similar themes that allow us to resonate with others. It allows us to go… Oh yeah, I've been there. or maybe… Yes!! That is exactly where I want to be.
I have many labels:
Wife, Mother, Nurse Manager, Life Coach, Entrepreneur, Internet Marketer, soon to be Integrative Healing Arts Practitioner (2/2019)
Whilst these give an idea of who I am they do not define me. Nor should your labels define you.
WE are all amazing individuals filled with unlimited potential.
I choose to live my life inspiring people just like you. Helping you to fulfill your potential and embrace the life that can and will be yours. If you choose to believe and make it so, anything is possible. Through my nursing career and now in my studies to become a hypnotherapist I have come to understand… WE are the blocks holding us back. In understanding this, it actually empowers us to realize we hold the power to make the changes we want. It all starts with a choice to embrace the life you want and then a resounding shout to the universe of "YES" I want it, I'm coming for it, and I believe I am worthy.
Are you ready?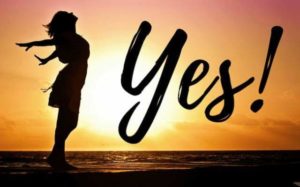 #unlimitedpotential #inspire #entrepreneur #lifecoach